Legújabb rendezvényeinket a megújult klasszis.hu oldalon találja!
2018.10.16 09:00
Fintech Innovation 2018
László Szűcs
speaker, European Champion of Public Speaking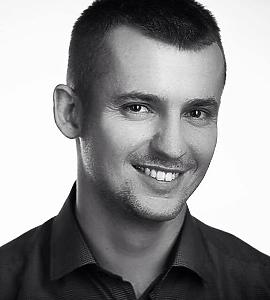 Public speaking put me in prison. It all started in 2013, when I attended my first TM meeting, I was asked to participate in Table Topics. I got a sentence to speak about: "The most embarrassing moment ...". I realized that I am there, real time, but I didn't have the courage to speak about it. As an engineer, boxer and technical leader, I didn't know why it was so frightening. It was such a bad experience that I didn't show up for two months. However, my friend convinced me to give it another shot. I went back to face my challenges of public speaking, but the reason that made me stay was the community. I started to compete immediately as I considered it as the fast track to improve my communication skills. This year I won the D95 district contest in international speech contest. This was my third competition season. Many people helped me on this journey. It was one hell of a ride. I placed 3rd in the semifinals of World Championship of Public Speaking 2016 in Washington DC. Now I train companies, students and even inmates in prison for public speaking. My mission is to help people to share their interesting, inspiring and valuable stories.