Legújabb rendezvényeinket a megújult klasszis.hu oldalon találja!
2018.10.16 09:00
Fintech Innovation 2018
László Sárközi
Head of Department, MKB Bank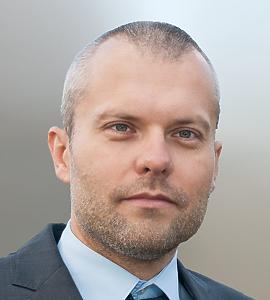 Laszlo graduated at the Technical University of Budapest as M.Sc. in Computer Sciences in 1998, and spent the first two decades of his career in the telecommunications sector. He started at Telenor Hungary (Pannon GSM that time), where he spent 18 years in various expert and leader. As an IT architect and technical lead he worked on the selection and implementation of several key IT solutions (customer administration and billing, CRM, data warehouse, ERP, application integration) for the telco company. Later he became the Chief IT Architect, and head of the Development Strategy, leading the architecture team, IT financials, IT portfolio management. Until 2013 he was responsible for the company level PMO and business analyst pool as well. In 2013 he changed to T-Systems Hungary, where he leaded the company's internal IT development and infrastructure. Since May 2017, he's leading MKB's IT Architecture and Portfolio Office. His area works on modernizing the bank's IT solutions and leading innovation in close cooperation with MKB's Fintechlab.