Legújabb rendezvényeinket a megújult klasszis.hu oldalon találja!
2018.10.16 09:00
Fintech Innovation 2018
Dr. Tuan Anh Trinh
Associate Professor, Head of Corvinus Fintech Center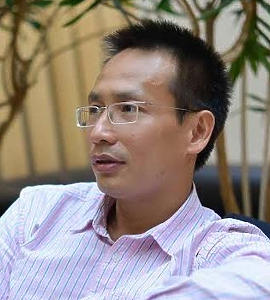 Tuan Trinh received his Ph.D. (cum laude) in Computer Science from the Budapest University of Technology and Economics (BME) in 2005. He is an MIT certified Fintech professional. He is currently the Head of Corvinus Fintech Center (Corvinus University of Budapest) and Director of FINTECH Working Group at IVSZ - IT Association of Hungary. He has advised the European Commission on Future Internet technologies, blockchain technology, network economics, cybersecurity, privacy and protection of personal information.
He has been invited as a visiting scientist at Ericsson Research Budapest (Hungary), British Telecom (UK), Viettel Corporation (Vietnam), Eurecom Institute (France), University of Luxembourg (Luxembourg), University of Bern (Switzerland), ILNAS Luxembourg, ETH Zurich (Switzerland), Oxford University (UK) among others. He is a professional member of the ACM and an affiliate of the IEEE Computer Society. Tuan Trinh is a MIT Certified Senior Cybersecurity professional. His Erdős number is 3.