Legújabb rendezvényeinket a megújult klasszis.hu oldalon találja!
2018.10.16 09:00
Fintech Innovation 2018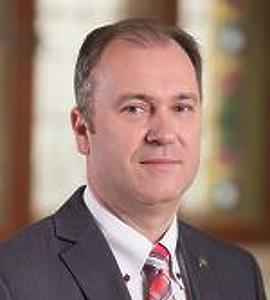 He has been the Director of the Financial Infrastructures Directorate in the Magyar Nemzeti Bank since November 2007. The division is responsible for regulation and supervision of payment services, oversight of clearing and settlement systems, and plays an active role in the development of the Hungarian payment and securities clearing and settlement infrastructures. He has been member of the ESCB Payments and Securities Settlement Committee and chairman of the Hungarian CSD's (KELER Zrt) supervisory board. He has been working for Magyar Nemzeti Bank since 1998 and has held different positions in the financial infrastructures directorate. Before joining Magyar Nemzeti Bank, he worked for Arthur Andersen, the Hungarian State Holding Company, a commercial bank and in DG Payments Systems in the European Central Bank.