Legújabb rendezvényeinket a megújult klasszis.hu oldalon találja!
2018.10.16 09:00
Fintech Innovation 2018
Balázs Havelda
Deputy CEO, Diákhitel Központ Kft.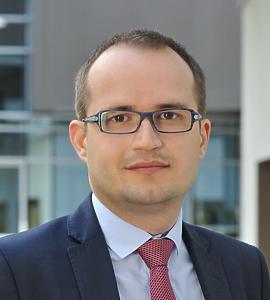 Havelda Balázs is the CFO, and Deputy CEO of Diákhitel Központ Zrt. Following his Masters degree from Budapest Corvinus University he worked for Diákhitel Központ and Citibank. In2005 he joined Diákhitel Központ again and he has been working on managing the Hungarian student loan scheme in several positions with continously expending responsibilities for 13 years now. Currently he is responsible for treasury, controlling, BI, risk analyis, finance, accounting and procurements. He has two sons.